Spray Foam Industry Veteran Joins Premium Spray Products
November 14, 2011
Spray Foam Industry Veteran Joins Premium Spray Products
Ridge Stockdale will bring nearly 40 years of insight to strategic marketing position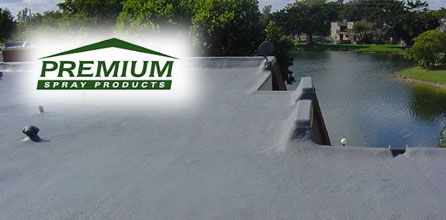 MARIETTA, GA — November 14, 2011 — Premium Spray Products, Inc. has recently added Ridge Stockdale to their roster of spray foam industry professionals. Stockdale joined the prominent foam supplier as a Senior Marketing Strategist. He will draw upon his extensive career in marketing to help position Premium Spray Products in the thriving spray foam roofing and insulation industry.
"While my primary responsibility will be growing the SPF roofing market within our network of certified applicators, I also will be active in helping create growth in the perimeter wall industry," Stockdale said. "With superior products in place, we now turn our attention to providing professional marketing and product stewardship that will help propel the spray foam industry to the next level of consumer awareness and acceptance."
Stockdale has been in the spray foam business since 1974, when the industry was still in its infancy, and has worn many hats throughout his tenure. He managed the GE Roofing program for 20 years. He was also President of Polythane Systems, Inc. until its sale to Bayer, where he later served as Director of Sales and Marketing for BaySystems.
He has also served as treasurer of the Spray Polyurethane Foam Alliance (SPFA), on the spray foam committee in the National Roofing Contractors Association (NRCA), on the National Roofing Advisory Board, and been a Roof Consultants Institute (RCI) member since 1984.
"We are happy to announce Ridge's addition to the growing Premium team," said Mac Hess, CEO of Premium Spray Products, Inc. "His hiring is another example of Premium's commitment to providing sales and marketing support to our network of quality applicators."
Stockdale said that he has known Hess for over 30 years and his respect for the quality of Premium Spray Products led him to join the organization professionally.
"I share Mac's vision for the growth and stewardship of the entire spray foam community and look forward to aiding him to that end," Stockdale said.

About Premium Spray Products, Inc. Based in Marietta, Georgia, Premium Spray Products manufactures spray foam systems for use in homes, office buildings, institutions, and agricultural structures. They are well known for their Foamsulate™ brand of closed-cell and open-cell foam systems.
Premium Spray Products utilizes renewable and environmentally friendly products where possible, and are dedicated to providing their spray foam contractor base with the "green" products that customers now demand.